Whether you're shopping for him or her, mom or dad, your gamer, traveler, home cook or book lover, we've got all the gift ideas you'll need this holiday season. Here's our 2022 Holiday Gift Guide, curated by our editors.
GiftyWrap pushes the celebration industry to be inclusive, joyful and a little bit midwestern. Mahogany Ellis-Crutchfield started GiftyWrap because there was a lack of diversity in the stationary space and she wanted products that reflected the community she lived in. GiftyWrap paper is 100% recyclable, premium quality and designed by MN artists
SHOP at https://giftywrap.com/
MY SANTA LIKE ME
Santa Like Me is a company that embraces diversity and inclusion while celebrating the rich heritage of people of color through holiday design.
SHOP https://www.mysantalikeme.com/
The Sip The Classic Box
When she started The Sip, a luxury wine subscription service, Erica Davis, the brand's co-founder and CEO, said she aimed to push back against norms in the wine industry, specifically in regards to what women and women of color were "supposed" to drink. "There's an expectation that we like it sweet and pink," Davis said. "While that may be true for some of us, it's not true for all." She added that The Sip aims to make "the entire Champagne and sparkling wine experience more approachable," especially when trying new brands.
Whether you join The Sip as a member or purchase individual items, if you're looking to try new beverages, the brand offers curated drink boxes. The Classic box comes with three bottles of champagne: Laurent Perrier, Moet & Chandon Imperial and Segura Vuidas. You can also choose between receiving the brand's White Tulip Flute or a Sip Shooter.
SHOP: https://www.thesipsociety.com/
Nadiyah Spencer founded TinkyPoo in 2020 with the goal of creating a diaper company that "stands up to all the giants in the industry" while representing babies of color. "As a Black woman creating a diaper brand that celebrates our babies, I am living a dream that has now materialized," Spencer said. "It shows my son and anyone watching that anything we put our minds to, we can achieve."
TinkyPoo's unisex diapers — which are available in a handful of colorful prints — are made with plant-based materials, sustainably harvest wood pulp and have an organic cotton inner-lining, according to the brand. They're built with a double leakage barrier that provides up to 12 hours of protection, TinkyPoo said, as well as side wings and an elastic waistband. Diapers come in four sizes ranging from newborn to large, and you can purchase them in multiple quantities.
Just visiting the Brave + Kind website will fill you with wonder. The diverse books offered focus on early readers and young adults, but there is an adult section offering recommendations to help us all do better as human beings.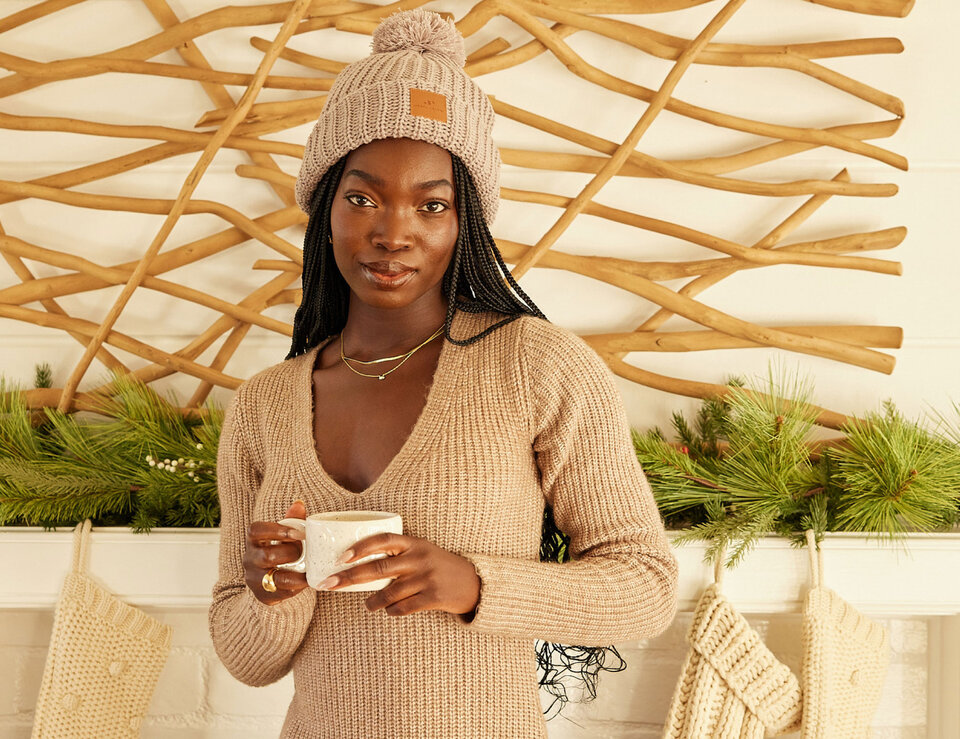 After experiencing hair breakage caused by the constant friction from a car seat on a bumpy 8-hour ride during a 2014 trip to Kenya —owner Grace Eleyae decided she had enough with damaged, chemically straightened hair. She later created the slap cap, a satin-lined hat that protected her hair from friction and damage that standard hats can cause. Since its launch, the company has expanded to multiple silk and satin-lined products to help promote hair protection.
Created by two engineering classmates turned best friends and now co-business owners, IV Chain sells both men and women's necklaces that are all made in Italy. This dynamic duo is here to provide classic jewelry pieces that can be worn to the office or on a night out.
After attending the same schools from pre-school to college, the childhood friends decided to take their relationship a step further and become business partners. Inspired by the love for their HBCU, spring break and the memories of their hometown in North Carolina, SPGBK designs watches in a range of beautiful colors from brights reds to neutrals for both men and women that can be worn dressed up or down.
Shopping sustainably is key to a healthier environment, and Thrilling is a Black-Owned vintage boutique that can help. The retailer site sources unique clothing and accessory items from over 250 independent vintage stores from across the country, including trendy sunglasses and statement jewelry.
CultureFit makes yoga apparel for the culturally conscious, high-performing woman. Their West African designs are made of premium DryFit material that does not pill, tear or become see-through.
This social and wellness club centers around and celebrates all people of color. The club offers wellness workshops, cultural discussions, concerts and a true sense of community. Memberships are offered online, as well as in person in Brooklyn, New York.
This "hip-hop-inspired" tea company takes its inspiration from African holistic healing, and offers up a scrumptious variety of tea blends, which include ingredients such as antioxidant-rich butterfly-pea flowers and stomach-soothing peppermint.
A health-and-beauty brand that offers a variety of tasty teas full of body-and mind-boosting ingredients, including ginger (which has antiviral properties) and chamomile (which can help you sleep and soothe anxiety).